I first met my husband in college, many moons ago,and I was drawn to the little things he collected. A box he made in boy scouts held a tiny magnifying glass cloaked in a  leather case.  There were fountain pen nibs and slides from biology. Later I learned he saved every notebook from 4th grade to the present.  A man after my own heart. After all, I saved tiny balls of yarn left over from each sweater my grandmother knitted me.  I saved every book with a map, pressed leaves inside and a tiny rock from each place we travelled.
We took long bicycle rides in the country and dreamed about a place to hold our collections.  In many ways, it was the beginning of the this business, inkaarten, that we would open years later. An ever changing mix of handcrafted and vintage, of new and not so new.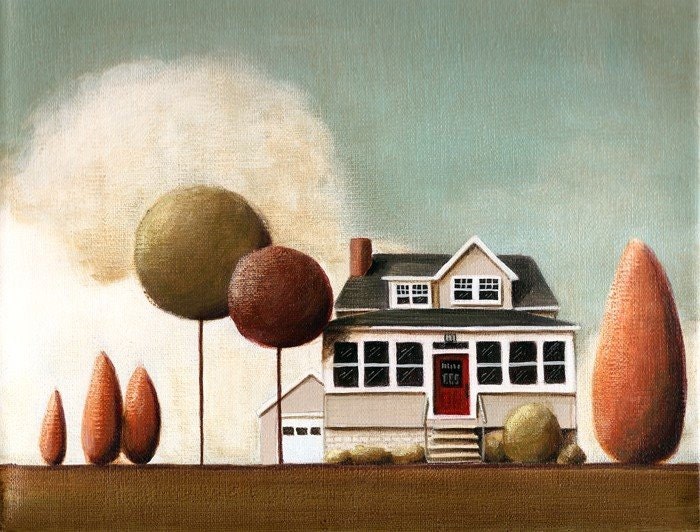 After we got married, and started house hunting , we happened upon the bungalow in the photo. ( painted by the talented, Julie Beck)  It was in need of love and restoration and we knew we were home.
Thanks for stopping by and reading our first post.
Until next time, kiss the ones you love,
xoSherry